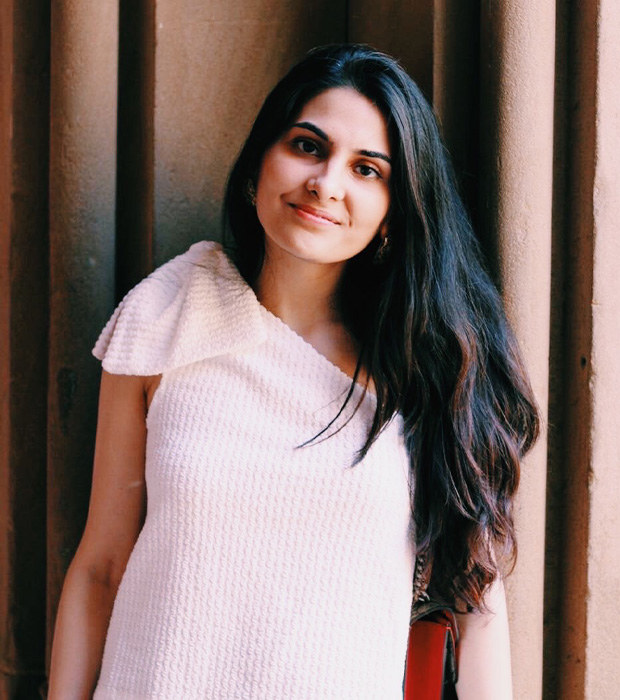 Artificial Intelligence and Machine Learning at MIT
Naina Mehta
I am an Indian born in Dubai. I have also lived in Bangladesh, the Philippines and the US! Upon graduating from DAA I headed to MIT to pursue my undergrad in mechanical engineering with a concentration in management. I took the funnest of robotics classes to product design courses. I graduated with the highest of honors from MIT and was inducted into three prestigious honor societies: Tau Beta Pi, Phi Beta Kappa and Pi Tau Sigma.
Outside of the classroom I was the President of MIT's largest diversity club, Women Business Leaders. I was also nominated and appointed to join two prestigious advisory boards of MIT as an undergrad representative. One was the Committee on Curricula and other was Committee on Undergraduate Program. As part of these advisory boards I participated in discussions relating to the reinvention of education at MIT (in the face of edtech disrupting brick and mortar education) with top most executives and deans of the school. I was also an Advisor to first-year students at MIT for 3/4 years. Mentorship has been a big part of my life since the onset. Even at DAA I was a mentor through the Writing Center tutoring Math and writing!
My academic performance and leadership at MIT landed me a job with a top management consulting firm in Manhattan, Monitor Deloitte. While at Deloitte, I got an opportunity to interact with C-suite executives of Fortune 500 companies across the globe. Partly because of my background as an engineer I got roped into digital transformation projects. From helping automate procurement at a financial software company, to developing the omnichannel strategy for the world's largest luxury cosmetics company, I got exposure to the biggest of companies grappling with the reality of the emerging technologies. It's my experience on these projects that motivated me to join Unilever's Digital Transformation team.
Today at Unilever I'm leading the coolest of projects, bringing machine learning capabilities, delivering robotics process automation, and designing in-house digital marketing services! I have realized I love being the bridge between digital natives and non-natives. My ability to understand the technology and it's business implications puts me at a unique position.
Outside of work and school, I love photography, Pilates and food!