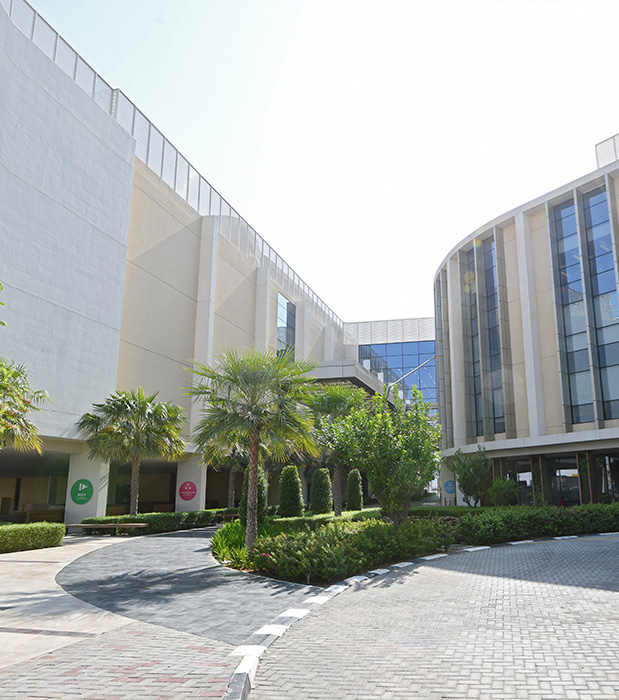 Campus Contacts & Guidance
Directory Information and Pedestrian traffic flow guidance for our community
CAMPUS CONTACTS
| | |
| --- | --- |
| Main Line | 04 704 9777 |
| Admissions | 04 704 9706 |
| Accounts | 04 704 9744 |
| Parent Relations | 04 704 9730 |
| Government Relations | 04 704 9738 |
| Health Office | 04 704 9761 |
| Slices Catering | 54 792 7509 |
| STS Bus Transport | 04 704 9755 |
| | |
| Early Years Reception | 04 704 9705 |
| Elementary Reception | 04 704 9724 |
| Middle School Reception | 04 704 9722 |
| Middle School Attendance | 04 704 9728 |
| High School Reception | 04 704 9723 |
| High School Attendance | 04 704 9747 |
| Athletics, Activities & Aquatics | 04 704 9764 |
TRAFFIC GUIDANCE
MORNING DROP-OFF
Please adhere to social distancing guidelines as you navigate through campus. Students should enter through the following designated gates to make their way to their classrooms.
Gate 1: KG - Grade 2 students
Pedestrian Gate: High school and Grades 3-5 students
Gate 3: Middle School students
PARKING
Municipal metered parking is available outside the campus gates. Gate 2 allows vehicles to drive through to drop-off and pick-up students. No parking is allowed in the Gate 2 laneway.