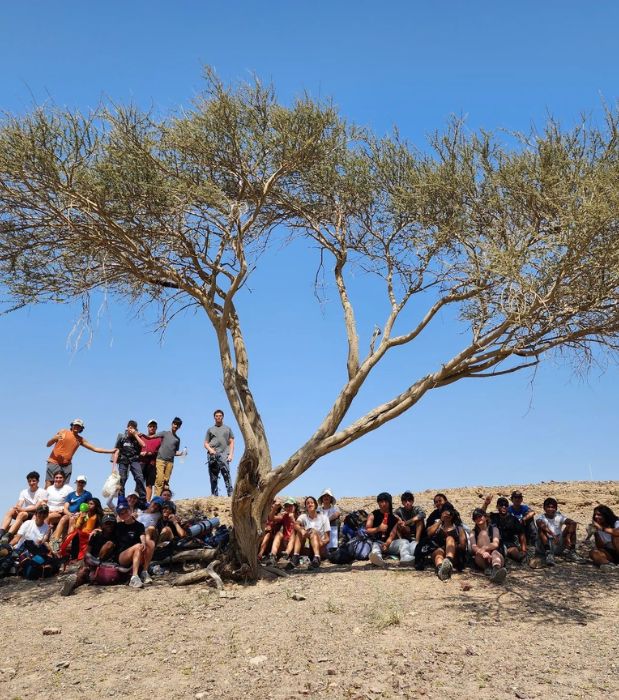 Duke of Edinburgh Award
DAA offers the Duke of Edinburgh Award
At GEMS Dubai American Academy, we are committed to fostering individual growth and independence. As part of our dedication to future development, we are proud to offer our students with the prestigious Duke of Edinburgh's Award program.

We are now in the second year of delivering the award, with over 100 students participating in 2022-23 between Grade 9 and Grade 12.
What is the Duke of Edinburgh's award?
The Duke of Edinburgh's International Award (DofE), an internationally recognized achievement that offers Grade 9 to Grade 12 the opportunity to develop skills that help them to be #worldready.

The award includes the completion of a service based activity, a skill component and the completion of a physical activity course. In addition, an expedition takes place in a diverse location.
The DofE operates in more than 130 countries and territories.
Why should DAA students participate in the DofE?
The Duke of Edinburgh's Award is highly respected by universities, employers, and organizations, and achieving the award opens doors to new opportunities and experiences for young people. We are proud to offer this opportunity for DAA students to develop their confidence, resilience, and team working to help them be future ready.
DofE participants will develop transferable skills, increasing fitness levels, cultivating a sense of adventure and volunteering in the local community.
"At Dubai American Academy our goal is to cultivate a lasting sense of community and ensure our Students are prepared for the future. As an inclusive institution we are dedicated to ensuring that the award is accessible to every student, irrespective of any potential obstacles they may face."
How to take part in the DofE
DAA offers the Duke of Edinburgh International Award at either Bronze, Silver or Gold levels. For more information about joining the award, please go to intaward.org or speak to DAA's Award Coordinator Lillian Mackey [email protected].

To sign up, please complete our intention registration link here. Registration is open only in first 6 weeks of school and only for student in HS to register.
Check out pictures from last years DofE on
Instagram