Elementary Curriculum at DAA
Elementary
As a school we are at the forefront of modern learning. We recognize that the elementary school years are crucial to laying the foundation for future success. i3 is our framework for nurturing our future leaders and creators. The i3 is divided intro three parts: iNQUIRY, iNNOVATION and iNTEGRITY.
Watch: Sneak Peek Into our Remote Learning Experience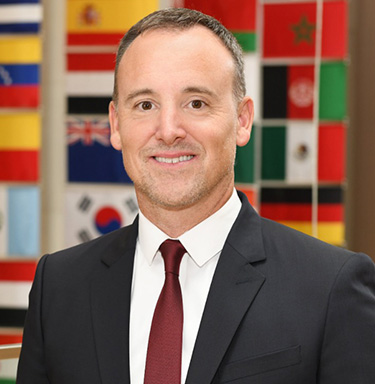 Craig Cantlie
Elementary Executive Principal K-5
Meet The Elementary Executive Principal
"We embrace an Inquiry-Based/Design Thinking Model of Learning; we utilize technology as an educational tool; we believe that we are a community of learners; we foster innovative thought through innovative space; and we ensure our students possess the foundational skills of literacy and numeracy"
The i3 Framework
iNQUIRY

Through an iNQUIRY-based, process driven learning experience grounded in the Future Fluencies, our students' learning experiences are relevant, meaningful and authentic. Our students delve into conceptual understandings and through the challenge and support provided by formative feedback, our students rise to the high expectations of learning at DAA

iNTEGRITY

Leopard Pride. Through positive reinforcement, explicit expectations and logical consequences we foster iNTEGRITY in our students. Pride in school and themselves, a positive attitude in all they do, responsibility for their actions and acting respectfully at school and at home are our expectations of a Leopard.
Explore the Elementary Curriculum
In Kindergarten I and II, emphasis is placed on the development of a positive self-concept, appropriate socialization and learning readiness skills. The foundations are laid for a happy and successful school experience. Fundamental skills are taught in an active, stimulating and accepting environment.

Curriculum for students in Grades 1 through 5 emphasizes basic skills in all subject areas and introduces higher level skills to challenge students and stimulate their interests and thinking. The curriculum fosters the concept that learning will be enjoyable and rewarding throughout students' lives.

In Grades KII – 5, an approach focused on continuous progress is used in the core curricular areas of reading, writing, mathematics, science and social studies. In addition to the core subjects, students receive instruction in physical education, music, art, Arabic language for native and non-native speakers, Islamic education for Muslims, library science, and instructional technology. Our curriculum is clearly outlined by grade, and infused with an emphasis on the development of Future Fluencies. The instructional program makes a variety of provisions to support individual learning differences and all teachers strive to meet the needs of all students.

Students are provided opportunities to demonstrate their many talents, communication skills, and leadership qualities through curricular and co-curricular activities. Teachers encourage and assist students in becoming active learners, and with integrating their ideas, feelings and experiences into the instructional program. Students are encouraged to accept responsibility for their conduct, thereby enhancing their feelings of self-esteem and self-confidence.

English Language Learners (ELL)

The DAA Elementary School Division is committed to differentiated instruction to attend to the individual needs of all students. In order to inspire excellence in academics for each child, we provide an English Language Learners (ELL) program that uses the sheltered immersion model and WIDA program, as applicable, to support ELL students in the mainstream classroom.

Inclusion (SEND)

In DAA's continued commitment to the Dubai Inclusive Education Policy Framework, the Inclusion Program (SEND) is available for students who require additional support in all grades. This support is designed to assist students to achieve grade-level standards, as well as challenge and extend students who are achieving above grade level in the mainstream classroom. The Student Support Team provides planned accommodations, modifications, and teacher training and guidance. Further information can be found in the Inclusion Handbook [pending].

Counseling Services

The Elementary Guidance Program supports the academic, social, and personal development of each student. Counselors support teachers and administration to ensure academic and behavioral success of each student. Counselors work with students individually, in small groups, and at the class level.

Activities

Examples of activities that have been offered in the past include:

Arts and Crafts
Dance class
Coding
Drama
Karate
World languages
Mask making
Student Council
Yearbook
Creative writing
Musical productions

Sessions are generally an hour in length once a week directly after school.

Athletics

Students from grade 2 onwards also have an opportunity to participate in the following DAA athletics teams:

Season 1: Soccer
Season 2: Track and Field
Season 3: Basketball

Students from grades 2 to 5 are able to join the following DAA swim squads:

Grade 3-5: Junior Swimming Squad
Grade 2: Development squad

The one to one iPad system in the Elementary School provides all students with innovative opportunities to learn, create and present lessons through Common Sense Education on Digital Citizenship, based on a provided scope and sequence. These courses are taught to show students how to use iPads independently and effectively. In addition, all students are engaged in 'Everyone Can Code' lessons on a regular basis, taught by their homeroom teachers, so that technology is used as not only as a tool for learning and presentation, but also for creation and application.

We believe in the power of iPad to transform teaching and learning and preparing our students to be Future-Fluent.

Videos: Life in Elementary
SUMMER LEARNING
Elementary
We have created Summer Learning opportunities for our students. View our Elementary Summer Learning website for a variety of resources and suggested learning opportunities for students over the summer months.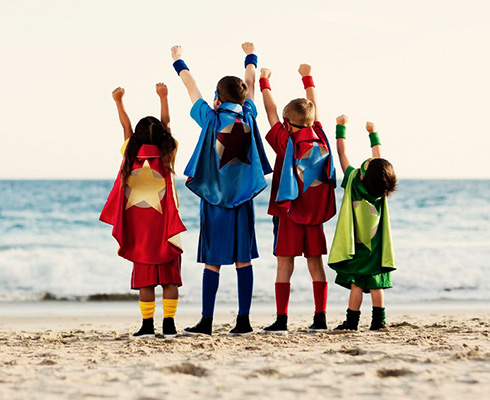 What standards are used to shape learning at DAA?

We utilize Connecticut Common Core Standards in our unit and lesson planning. The teaching and learning of foundational skills in the Elementary School is delivered through integrated cross-curricular units. Students explore various topics and engage in learning opportunities tailored to their interests, utilizing the Future Fluencies as a primary process for acquiring and demonstrating new knowledge. Our one-to-one iPad program facilitates effective utilization of technology for creativity. In addition, the Moral Education Program has been incorporated into all areas of learning.

How do we teach Literacy? Teaching Literacy through Inquiry

At DAA, reading and writing units of study always begin with an essential question to promote an inquiry disposition. Each progressive step within a unit explores guiding questions and identified success criteria which lead students through the inquiry. Framed in Teachers College Reading and Writing Workshop, Literacy learning is consistent K-5 to ensure continuity of language and structure as our students move through the grades. Student achievement is tracked through grade level learning, three Fountas & Pinnell reading assessments and three school wide write assessments across the year.

How do we teach Numeracy?

The numeracy program in Elementary School is aligned to the US Common Core State Standards. From KG1 to Grade 5, our numeracy program is scaffolded to engage learners in developmentally appropriate and challenging learning opportunities focusing on mastery of basic facts, problem solving, and most importantly developing conceptual understanding of math concepts. Numeracy at DAA is hands-on, individualized and collaborative. Our teachers design instruction to meet the individual needs of learners, routinely using real world provocations to excite students and harness their natural desire to problem solve and understand "how things work".

Do we have specialist subjects?

Art exhibitions, drama showcases, music concerts, sports days, track & field events, swim competitions, Arabic language learning, cultural studies and more are all part of our excellent specialist teacher program.
More to Explore
Future Fluent by Design

DAA has an American Curriculum that embeds creative design, cutting-edge robotics and digital fluencies at its core

Individualized Approach

Finding the right university for our diverse group of students is paramount

Vigor

We develop our learners not to simply go through the motions but to go through the emotions

Outstanding Heritage

Founded over 20 years ago, DAA is the only outstanding American Curriculum school in the United Arab Emirates since 2011.

Voices of Innovation

DAA provides students with an unlimited range of opportunities to believe in and communicate the power of their ideas and actions
We strive to look at curriculum, instruction and assessment as an integrated whole.

The RLP outlines the experience that students will have when school remains in session, but when students are unable to physically attend school because of campus closure.

We offer a holistic program which encourages both independence and responsibility.