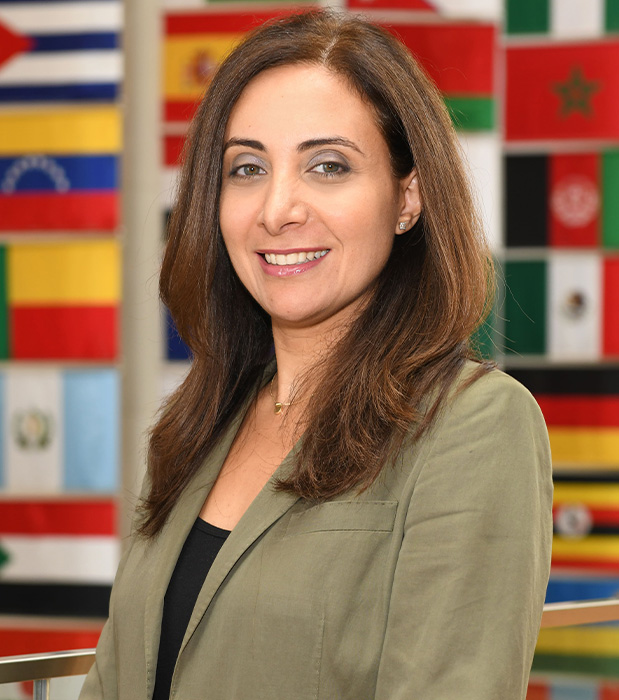 Noha Bishara
Director of Learning for Elementary, Arabic & Islamic K - 12
Noha Bishara is the Director of Learning in Elementary, in addition to Arabic and Islamic Studies (K-12) at GEMS Dubai American Academy.
Noha joined the DAA team as an Innovation Coach working with teachers and students of various ages, on promoting innovative learning strategies, creativity and the development of higher order and computational thinking skills. In addition, Noha has been actively involved in curriculum writing and review, in line with the school's vision.
Prior to her current role at DAA, she served as the Kindergarten Lead at GEMS Nations Academy. With her team, Noha helped develop and deliver a unique Reggio inspired creative curriculum, which was geared towards aiding students with understanding and utilizing the Future Fluencies and incorporating robotics and coding in the Early Years Program.
Throughout her 10 years of employment with GEMS Education, Noha contributed to the professional development of numerous colleagues, through her role as a TELLAL workshop leader and a presenter in international education conferences such as Edu-Tech Middle East.
Noha's interest and commitment to international mindedness in education, led her to become a certified visiting team member for the Council of International Schools. This role enabled her to interact and work with fellow educators from across the globe, while enriching her own knowledge of best practice and creative teaching approaches.
Noha received her Bachelor of Education degree from York University in Ontario, Canada and her Masters of Education degree from Murdoch University. She consistently attends and participates in renowned educational conferences such as Constructing Modern Knowledge 2016, Global Education and Skills Forum 2017 and Carnegie Mellon University's GEMS Robotics Conference 2017 to list a few.