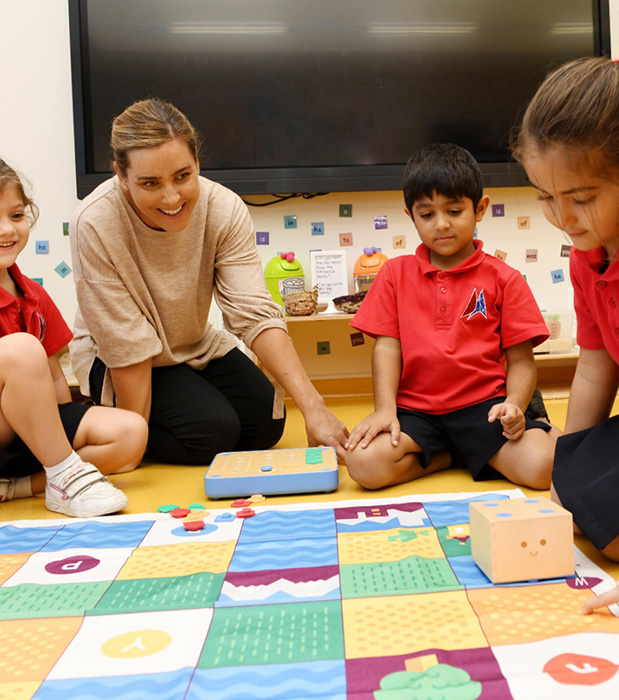 Learning Overview
Building an inclusive and caring community is integral to our work.
As we develop each child's personal feelings of safety, competence and self-worth, we emphasize the development of caring and respectful attitudes towards others.
An atmosphere of trust enables children to question, to take risks, to collaborate, to assume responsibility for independent work and to pursue individual interests. We explore, as much as possible, all the cultures that this world has to offer and at the same time not only explore our differences but realize our common oneness. We believe our commitment to advocating, teaching and respecting a diverse student body from cultures throughout the world, fosters peace, justice and global understanding.
We teach to needs of the individual child and know how to use a variety of methods, strategies, and instructional techniques and understand their appropriate fit into the curriculum. We strive to look at curriculum, instruction and assessment as an integrated whole.
Student Recognition
Throughout the school we seek opportunities to recognize and celebrate student's achievements. Merits, subject awards, effort certificates, trophies, and medals ensure that many students have a tangible reward for their efforts and achievement.
Service Standards
Parents and students receive priority attention in an open and friendly environment that promotes open communication between school, parents and students. Frontline personnel are available to provide information and assistance to parents and to make each interaction with the school a pleasant one.