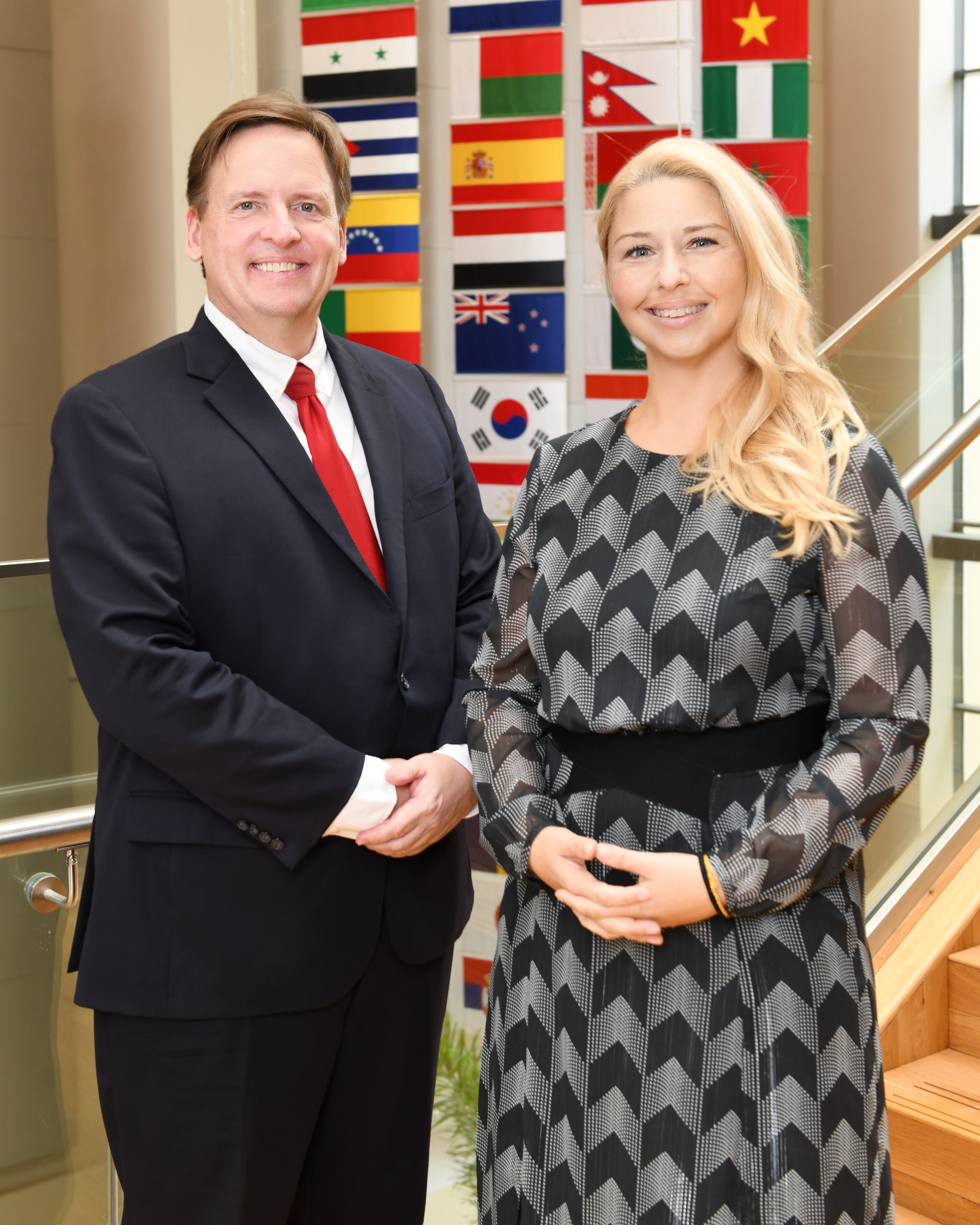 Working With Us
At DAA, we pride ourselves on recruiting extremely high quality teachers from across the world. Great teachers inspire great students. That's why at DAA, we pay close attention to how we train and support our experienced educators.
Professional Development
We ensure that our teachers and leaders remain at the forefront of innovative teaching and learning through ongoing professional development programs. The school has a strong Professional Development (PD) Program allowing for whole school (K-12), divisional (Elementary, Middle and High School) and individual learning opportunities to build capacity within the teachers and leaders. This is supported by an early release Tuesday schedule for professional learning each week and several Professional Learning days built into the calendar. Additionally, 5 preservice days are required for new teachers and 5 days for all staff prior to the start of the school year.
In addition, as we recruit from all over the world, we recognize the expertise that each faculty member brings. Teachers and leaders within the school are empowered to deliver specific sessions during our whole school PD Days throughout the year; for DAA Teachers, by DAA Teachers. We are extremely committed to our continuous, collaborative learning culture.
Tammy Jochinke

Head of Teaching, Learning and Innovation

"At DAA, we pride ourselves on having high expectations and recruiting extremely high quality teachers from across the world. Great teachers inspire great students. That's why at DAA, we pay close attention to how we actively promote ongoing professional learning and collaboration among our experienced educators."
Testimonials
Teaching at DAA
Recruitment
We typically recruit teachers and leaders from applications made directly to the school career site, to the GEMS Education website, through the Search Associates and ISS-Schrole Advantage databases, and by attending several Search Associates job fairs between November and April every year. These include; Melbourne, Bangkok, London, and San-Francisco.
To Apply
To be considered for an opening, please visit our school career site where all current vacancies are listed. Applications require the submission of documents listed below.
CV (must include reference contact details for the most recent supervisor)
Teachers must be credentialed/certified with a minimum of two years of full-time teaching experience (preference for those with prior IB experience for High School positions)
All applications to include two references with complete contact details of the referee
Recent photograph


Anti-discrimination Statement
DAA guarantees that all constituents will be considered in a manner that is respectful of individual values and beliefs, provided those values and beliefs are not in conflict with the federal laws and local regulations of the UAE. All constituents will receive individualized, considerate and respectful attention when being considered for an interview, hire, selection and/or admission to the school. Consideration and appointment are guaranteed to be free from discrimination based on race, ethnicity, color, nationality, religion, gender, age, familial status and/or disability as DAA bases interview and hiring decisions on the merits of skill, qualifications, experience and fit for the program.
Contact : [email protected]