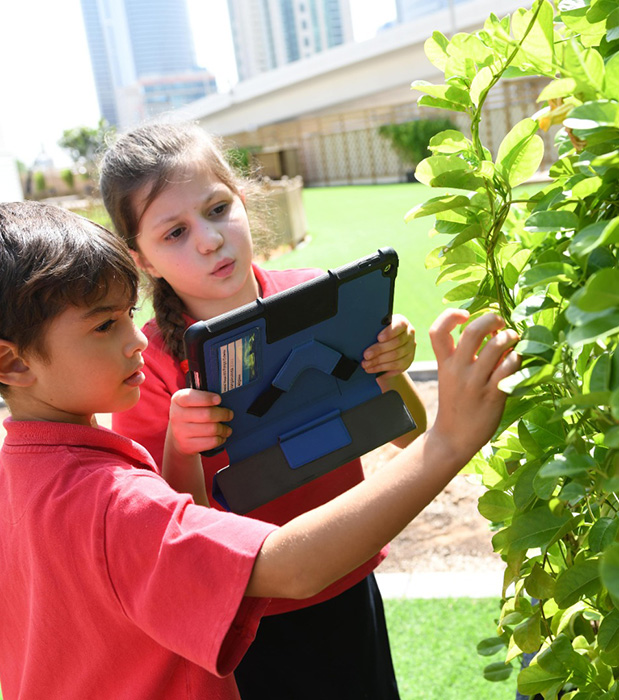 Withdrawal Process
If you intend to withdraw your child from DAA please follow the below process:
1. Log In Through GEMS Portal or GEMS Connect APP
Please complete the online transfer through GEMS Parent Portal or the GEMS Connect APP using your GEMS parent username and password.
If you continue to have difficulty with logging in, and require a password reset, please email r[email protected] to request a reset of your password.
2. Clear All Accounts
During the last two weeks prior to your child's withdrawal from school, please ensure that all accounts are clear. This means returning all library and text books, returning the family passes, returning any IT equipment or musical instruments and ensuring outstanding fees are cleared in all departments. Please note, that we will not be able to issue a withdrawal package unless all accounts are cleared. If you have questions about what remains outstanding, please contact [email protected].
3. Request a Transfer Certificate (if applicable)
Transfer Certificates (TC) are now issued from KHDA. If your subsequent school is requesting an attested Transfer Certificate please contact our Government Relations Executive:
Soheir Mohamed [email protected]
A payment of AED 126 is required to issue an attested TC. The payment can be made by visiting our accounts department and presenting our GRE with a proof of payment. Please note that the attested TC from KHDA will take 2-3 working days to process.
Changes to the KHDA Registration
There are new KHDA guidelines in place that now require all students who are moving to another school within Dubai to obtain a transfer certificate (TC) from their current school in order to complete the registration process in their new school. For those leaving Dubai American Academy, please ensure that you have requested this TC from our Government Relations Office. There is a AED 126 fee that must be paid at accounts and proof of payment must be submitted to our Government Relations Executive Soheir Mohamed. Ms. Mohamed will notify you once the leaving certificate is ready for collection. In order to ensure that we process and issue your Transfer Certificate and there are no undue delays, kindly ensure that you clear all outstanding accounts with the school. For further questions regarding the transfer certificate process, kindly contact Soheir Mohamed at [email protected]
4. Transfer Documentation
Documents will only be prepared on request. If you are in need of any transfer documentation, please inform the Admissions Office of your requested documents 2 weeks in advance. If the student account has been cleared, the transfer documentation will be available on the last date of attendance. You are welcome to collect these documents from the Registrar's office on between 8:00am-3:30pm during regular working days. Please understand that we will not be able to release any documentation prior to the last date of attendance.
TRANSFER PROCESS
If you know that you will be moving abroad before the documentation is expected to be available, please make arrangement either for someone to collect these documents on your behalf OR visit our accounts office to pre-arrange for an Aramex envelope at a cost of 126AED. Please send an email to [email protected] attaching your receipt and delivery address. Once the documents are available, we will ship the envelope and send you an email with your tracking number.
For further clarification, please do not hesitate to contact our Admissions office at [email protected].
Kind regards,
DAA Admissions Team