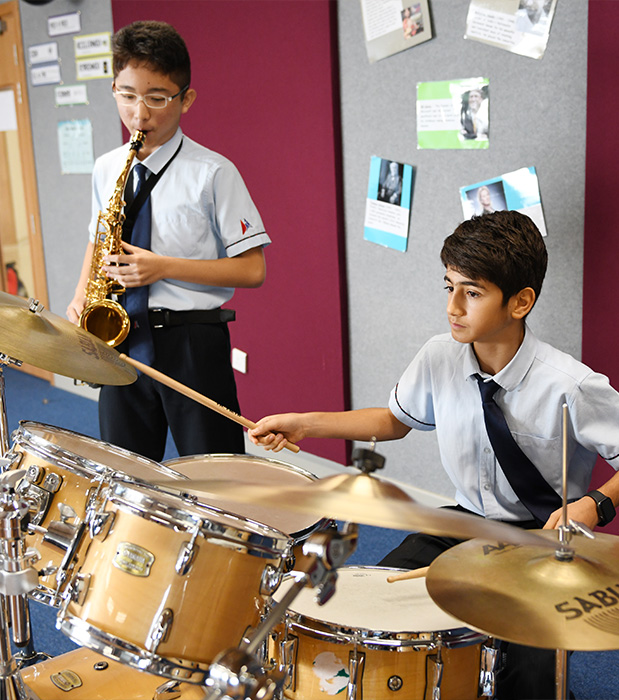 Activities (External)
External Activities through ESM, Delta Learning & Music Hub
Delivering exciting instructional programs of extracurricular activities, holiday camps and extended learning opportunities to set children and young people on a lifelong journey of learning and self-discovery.
ESM, Delta Learning and the Music Hub provide a wide variety of programs for our students ranging from athletics, arts, music and language classes.
Click HERE for the ESM Academies Guide January 2021 (Term 2)
Spring Camps at DAA
NBA Basketball Camp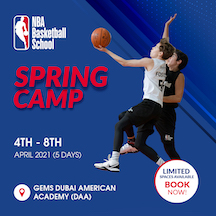 DON'T MISS OUT THIS SPRING ON THE NBA BASKETBALL SCHOOL CAMP IN DUBAI!!

A unique way to feel like a truly NBA player and enjoy an amazing one-week 100% NBA experience!

Every player will experience:

✅ Highly intense skills development sessions
✅ Deeper understanding of the game
✅ Theory sessions on the history of NBA & Basketball Rules
✅ Sports psychology as well as health eating & nutrition
✅ Games & Tournaments
✅ Official NBA Basketball School Kit
✅ NBA Basketball School Camp participation diploma.
✅ Making new friends passionate about Basketball
✅ And much more!

ONLY AED800 FOR MEMBERS & AED950 FOR NON MEMBERS! ‼️ REGISTER NOW‼️

[email protected] or Call📲 +971 52 832 8761
Barca Academy
🔴🔵 FIRST BARÇA CAMP IN UAE IS HERE‼️

A unique way to feel like a truly FC Barcelona player and enjoy an amazing one-week 100% Barca experience!

🗓Book your calendar from 4th - 8th APRIL
📍Dubai American Academy - Al Barsha

Every player will experience:

✅A unique way to feel like a truly FC Barcelona player.
✅Fully Certified Barça Coaches
✅Official FC Barçelona Nike Kit
✅Highly Intense Trainings
✅Dedicated goalkeeping training
✅Games & Tournaments
✅Official Barça Academy camp participation diploma.
✅Making new friends passionate about football
✅And much more!

ONLY AED650 FOR BARÇA MEMBERS & AED850 FOR NON MEMBERS! ‼️ REGISTER NOW‼️

📞+971 55 877 1648
📩[email protected]