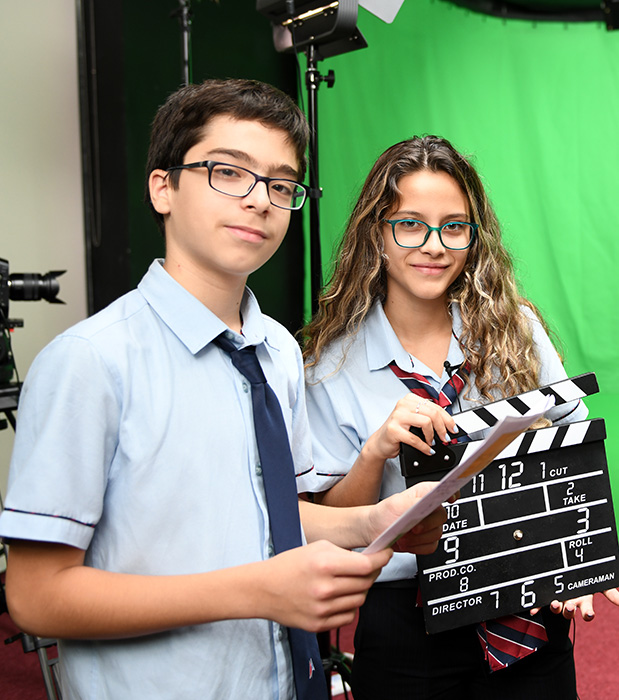 Activities (Internal)
Developing skills in new ways
Participation in extra-curricular activities takes equal importance alongside academic performance at GEMS Dubai American Academy. Through participation in these events, students enrich their school days.
In addition to physical development and the exploration of interests, students learn the thrill of challenge and competition, the importance of concentration, the spirit of teamwork and a sense of accomplishment.
GEMS Dubai American Academy provides a rich extra-curricular program that supports student's all-round development, providing opportunities for students to develop talents and explore new interests. Activities include both individual pursuits and team building activities for students from KG2 onwards. Students may choose from a wide variety of activities that can include:
Elementary Internal Activities K-5
Leading Leopards
Ball Games
Soccer
Rugby
Cricket Club
Science Club
Chess Club
Dancing and Movement
Arabic Reading
Sewing
Book-Craft Club
Math Games
Mindful Art
Creating with Minecraft
Stop Motion Animation
Cross-Stitch
Legos
Choir Club
ES Video News Club
Innovative Arabic Projects
Everyone Can Create (IPAD)
Board Games
Quran Narratives / قصص القرآن
Creative Writing Club
Robotics
Table Tennis
Middle School Internal Activities
Model United Nations
Fitness Club
Arts and Crafts
Islamic Art
Origami
Podcasting
Ukulele Club
Short Film Club
3D Printing
Arabic Homework Club
Book Club
Creative Writing
Pottery
Harry Potter Crafts
Creative Expression
Create Arabic Videos
Ultimate Frisbee
Touch Rugby
Activities vary per term. The above is a reflection of the internal activities for Elementary and Middle School.
Internal Activities: Teacher-led (K2 - Grade 8)

These activities are included in tuition fees (unless otherwise specified)

KG2 - Grade 8 students: Two terms of activities for elementary students. Schedules of activities and the link to register are emailed to parents.

NOTE: High School Internal activities are student-led as students are invited to create and run their own clubs under the supervision of the teacher, and sign up during our Club Fair in September.

All school divisions host a Student Council, which introduces them to the concepts of responsibility, representation and accountability. Representatives are elected for a period of one year. The Councils meet regularly with their Principal of the school to discuss issues raised by the students themselves. Our Student Innovation Team also contribute to enhance the learning opportunities using technology and innovation.

GEMS Dubai American Academy comprehensive physical education program emphasizes both physical and social development. Physical education is a continuous process to motivate each student to make wise choices. Through this program students will demonstrate an understanding of sportsmanship, cooperation, respect for and acceptance of self and others, self discipline and confidence. Concepts of safety, knowledge of rules and game strategies, and the promotion of a lifelong physical fitness program are emphasized. Dubai American Academy provides a wide variety of physical experiences using diverse equipment and facilities.

Related programs include:

Activity days
Walking/running programs
Intramural programs & tournaments
Swimming competitions
MESAC and Junior EAC sports opportunities

The core curriculum is enriched with a number of other programs to provide a well-rounded education for Dubai American Academy students

The Elementary program incorporates drama skills into their everyday class activities and presentations. In the Middle and High schools, drama is offered as an elective.

The Drama program covers many topics including the history of theater, the principles of stage direction, voice and movement techniques, scene design, dramatic criticism, pantomime and melodrama.

Exemplary theater productions are presented annually by all division level schools. A school-wide goal is to host events that permit all students the opportunity to perform on stage!