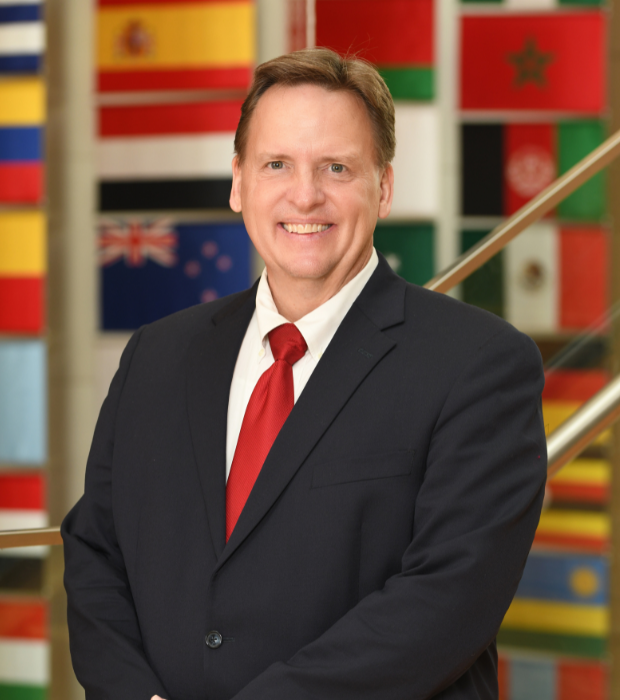 Message from the Superintendent/CEO
Welcome to Dubai American Academy!
Dear Parents,
At Dubai American Academy (DAA), our community includes classmates, faculty, staff, and parents who encourage and love each of our students. When youfeel support and care, you are free to dream.
Our college-placement success and academic performance place us in the top educational tier in Dubai as well as globally, with arts, athletics,and tech innovation programs to match. We target the highest international standards for our students, with an enriched American curriculum and the International Baccalaureate Diploma designed to inspireinnovators in the classroom and around the world. Our culture of kindnessundergirds all success, and the relationships developed here create character and change lives.
From their earliest ages, DAA students are loved and develop a love for learning. We introduce them to the joys of inquiry, curiosity, and the science of learning. At DAA, excellence means stretching and extending personal limits. We help students learn resiliency in a world requiring such ability. As theirhorizonsbroaden, they internalize habits of daily growth as well astheir sense of responsibility to family, community, and the world. By graduation, our students are prepared as innovators, exceptional thinkers, and visionaries. In short, they become leaders.
Beyond exemplary, DAA is an amazing place you must see to fully appreciate. Join us, take a tour, and see all that we have to offer!
Dr. Ethan Hildreth
Superintendent/CEO