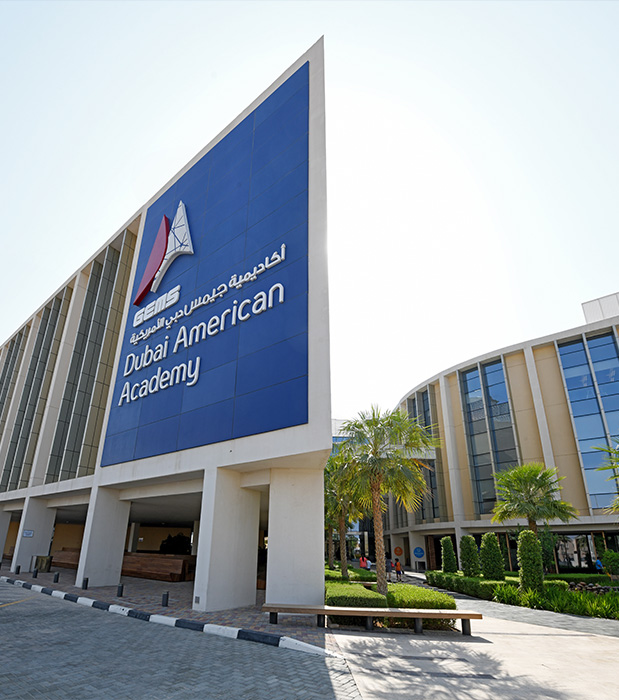 DAA and the UAE National Agenda
With a student body of over 2900 students consisting of 104 nationalities, we are truly proud of our diverse community. DAA continues to take action to ensure that the school remains one of the highest performing educational institutions in the UAE and consistently works towards meeting and exceeding the UAE National Agenda Education Indicators.
PISA and TIMSS Assessments
DAA's stellar performance during the most recent PISA 2018 assessment reaffirms DAA's position as one of the top performing schools in Dubai.
View our results below
We have increased significantly every year and continue to work with our students to make sure this growth continues.
We have implemented an Emirati Strategic Plan whereby data is collected and analyzed for Emirati students, and each student's achievement and progress is tracked through our individual Emirati Learning Plans and shared with all stakeholders throughout the school to ensure support of our Emirati student success.

UAE social studies is mapped and integrated into DAA's curriculum from Grades 1-9. DAA utilizes a wide variety of methods and resources in teaching and learning UAE social studies, including a focus on student engagement, collaboration, and research skills.

UAE Moral education is integrated into DAA's Curriculum and currently taught in Grades 1-12. A wide variety of teaching resources are used including UAE textbooks to teach the UAE Moral Education. UAE Moral Education implementation leaders have also been appointed for all divisions.

DAA has a K-12 Inclusive Education Action Team/ Student Support Team that is led by the Director of Inclusion, Mr. Joseph Gorski.

Development of Innovation

Our Future-focused approach is embedded into teaching, learning and curriculum across all divisions.

DAA employs a team of Innovation Activators whose primary role is to empower teachers to integrate innovative thinking and meaningful technology resources into their lessons and support student learning.

In addition, with the opening of our new GEMS Dubai American Academy Center of Excellence in Artificial Intelligence (AI) and Robotics, students at our school have access to research and learning opportunities like never before with cutting edge, exponential technologies at their innovative fingertips.

DAA continues to promote reading as a daily habit among our students. DAA supports essential higher order skills of literacy comprehension, analysis and critique of digital and print materials to ensure students have the skills required to achieve success in international assessments.