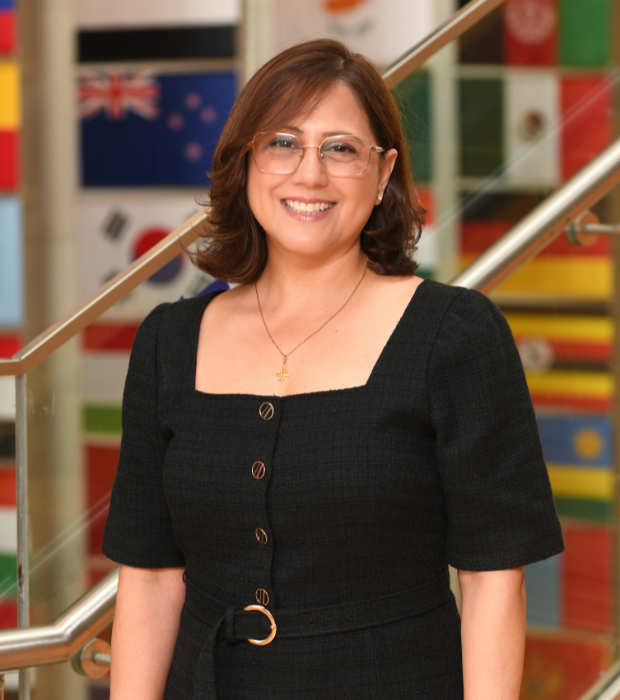 Tooshna Gandhi
Assistant Elementary Principal (KG1 - Gr.1)
An educational professional with a strong belief that every individual is entitled to the best possible learning opportunities - Opportunities that are innovative, individualized, and inclusive; and those that are deeply rooted in positive relationships, values, and an ethos of trust, respect and kindness. Tooshna is a leader who educates from the heart, finds joy and gratitude in learning, and feels privileged to grow with a brilliant group of diverse learners and educators.
Tooshna is excited to begin her thirteenth year at GEMS Dubai American Academy, and eighteenth year with GEMS Education. This is her sixth year in the role of Assistant Principal, prior to which she served at DAA in the capacity of Homeroom Teacher, Team Lead, Learning Support Teacher and Early Years Coordinator. Prior to working at DAA, Tooshna taught at GEMS Wellington International School for five years. She has also taught in India for a number of years at St. Columba's School, New Delhi.
She holds an undergraduate degree from the University of Delhi, India, a postgraduate certificate in education from the University of Sunderland, UK, and a Masters degree in Educational Leadership from the University of Leicester, UK. Tooshna and her family have called Dubai home for more than seventeen years, and both her children are proud alumni of DAA. Tooshna's professional interests include early childhood education, inclusive education, curriculum and assessment. She believes that schools are learning cultures that are built on respect, trust, relationships, and a growth mindset. Tooshna feels privileged to be a part of the DAA community where teachers, parents and students work towards making education a positive, dynamic, and progressive experience for all.