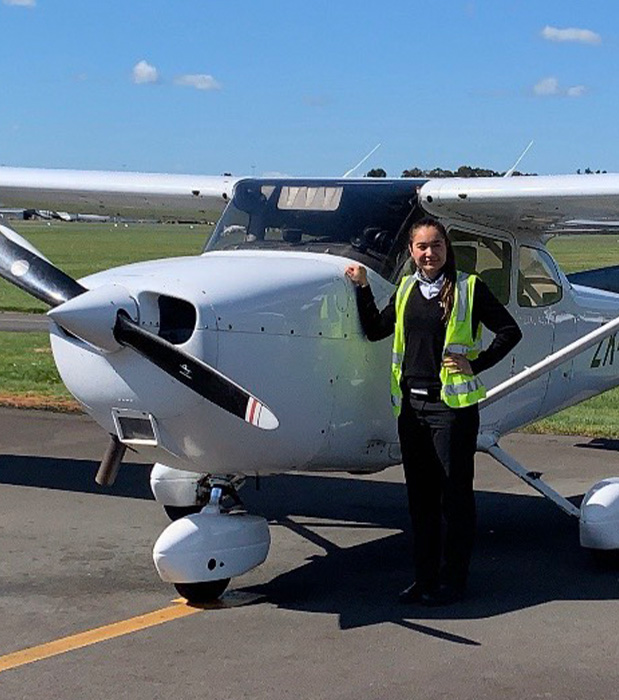 Sky Is the Limit
Tiana Spear
When did you graduate?
I graduated from DAA in 2017
What university are you attending?
I used to attend Leiden University and studied Psychology however, I am now studying to be a pilot at L3 Commercial Training Solutions (now rebranded to L3Harris and previously known as CTC Aviation) after realizing Psychology was not the study for me.
What are you studying now?
I am currently on a course to get a diploma in flight instructing and will also receive a commercial pilots license and Multi-engine instrument rating. Upon successful completion of this course coupled with the right attitude, the training college offers you a job as a flight instructor where you will train cadets (who are tagged with airlines or will be going to work for airlines) how to fly.
Where are you right now?
I am currently studying in Hamilton, New Zealand! My course is due to be finished around the end of this year or beginning of next year - this depends on the weather as we are unable to fly when the weather conditions aren't suitable.
What advice would you give to DAA students graduating soon?
The best advice I received, and wish that I initially went with it, was actually to take a year off after finishing high school, work for a little bit, and find what works for you best instead of going straight to university. Within a year, you can learn so much through work and life experience.