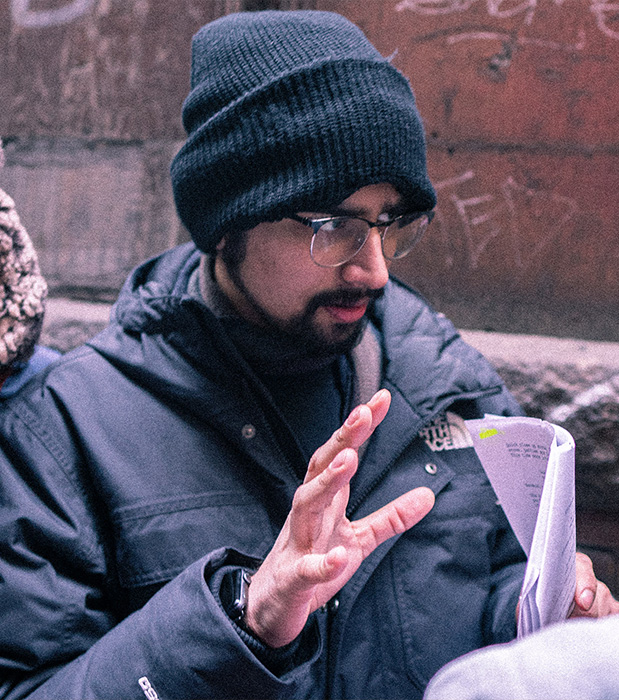 Becoming a Filmmaker
Jay Nagjee
When did you graduate?
2018
What university are you attending?
Emerson College - Still in Uni. In my Sophomore year, second semester.
What are you majoring in?
Majoring in Media Arts Production, also known as Visual Media Arts. It's basically Film.
Where are you now?
I am still studying in Emerson College in Boston, USA.
What did you take away from your experience at DAA?
My best experiences from DAA was in my Drama classes. I felt like I would escape the world and enter my own when I was in that class. So much of what I do in college is connected to my middle school and high school Drama and Theatre classes and I found that the most helpful class that made me the filmmaker that I am.
Another thing that I think I could not have gotten from another school was the friends. I am still very close to my group of friends from DAA. I had been to two other schools before I came and my friends from those schools fizzled out completely within a few years. But the atmosphere of DAA is different. I think that the way students are taught and nurtured is the soul of the school. I don't think any other school would have given me the friends that I have today. I really think I have the best friends in the world.
What advice would you give to up and coming graduating students?
One thing I could say for up and coming students is to give every single thing a 100% effort. There will be classes that people don't like and there will be assignments that take up so much time, but if they give everything all of their effort I guarantee that college will be a breeze. So many people around me right now are stressed and are constantly procrastinating. But because I took IB and worked hard in high school, everything is so easy! On the other hand, I think something that is also important is to do everything and have fun. Someone told me this in my senior year of high school and I wish I would have heard it earlier. So I did everything I could. I did a TEDx talk, I acted in a play, I taught children acting and I co-wrote and co-directed a different play. I also did so much out of school. I made a short film, I hosted a burger taste testing, I worked freelance and I worked in my dad's office full time in our vacations. All of these things helped me come to the US, and be completely independent. And all I had to do was say yes to everything. It did make me very busy, I barely got any sleep some nights but it improved me as a person personally and professionally.