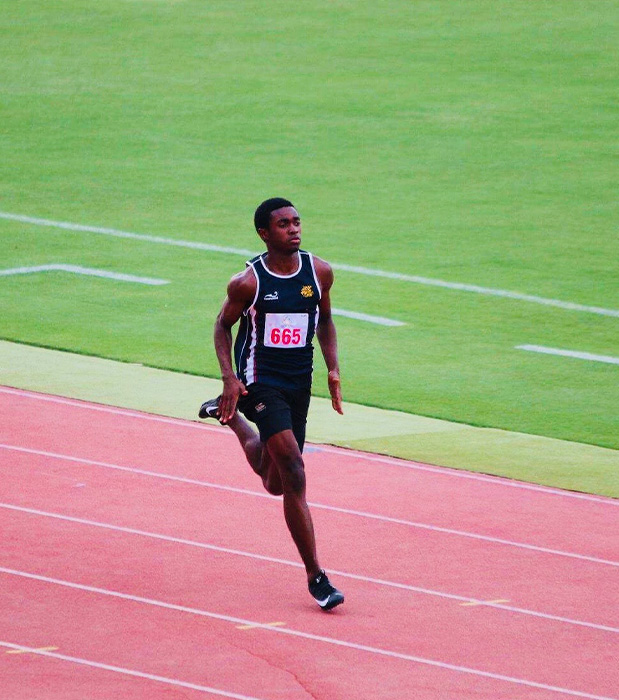 Training for the Olympics
Class of 2018
Where are you from and how many years have you attended DAA?
I was at DAA since third grade and graduated Class of 2018. Originally from Malawi.
What university are you attending?
Studying at University of Houston - currently a sophomore
What are you majoring in?
Majoring in psychology and sociology. I'm finding it pretty easy because I enjoy learning the subjects.
What was your biggest take away from your experience at DAA?
One of the biggest takeaways from myexperience at DAA is being involved. Being involved in sports was a major thing because you make connections and friends. All of my friends were through my sports teams. Traveling with MESAC was a great experience because university life and living abroad was not as difficult after having that travel opportunity through MESAC. I was also involved in sports like volleyball, soccer and track since middle school. I was always involved and did something in all three seasons.
How do you like your university life? Did you feel prepared?
I am a student athlete in university now. I like the independence, and planning my classes. I did the IB certificate.
I feel I was prepared for university life and living on my own and my parents prepared me well for that. They would give me a certain allowance and let me figure it out on how to budge. My mom had taught me how to do laundry at 10 years old.
What is one piece of advice you would give to our current seniors?
One advice I would give to seniors at DAA who are about to start their university experience is not to slack off. In university, even missing out a week will make the work pile up.
What's next for you?
Olympics. I run track and hope to compete in the 2020 summer Olympics. I need to qualify by June 29. I run it all, 200 meter, 100 meter. My coach is a 9 time Olympian - Carl Lewis.
How did you first begin?
I actually didn't like the sport, my middle school teacher asked me to try multiple times and finally i just said sure and have done it every since.
What are you looking forward to?
Looking forward to 2022 graduation.