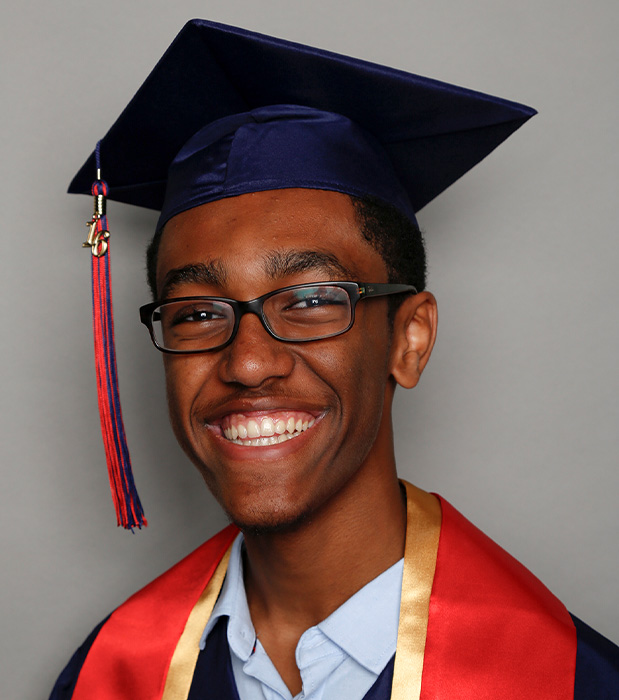 Jonathan Dawitt
Class of 2016
Jonathan Dawitt recently won the Academy of American Poets "Most Promising Young Poet Award" and is making waves in the US with his powerful poetry. Johnny also played leading roles in our school plays. Congratulations to Jonathan who has a very bright literary career ahead.
Where are you from and how many years have you attended DAA?
I was born in Arlington, VA, but moved to Dubai when I was five on January 1st, 2004. I joined DAA in the second semester of KG2 and stayed at DAA until I graduated from high school in 2016.
What university are you attending?
I am currently in my last year at Franklin and Marshall College in Lancaster, PA.
What are you majoring in?
I'm doing a joint major in psychology and creative writing.
What was your biggest take away from your experience at DAA?
DAA provided me with so much. I'm grateful for Week Without Walls, for the ISTA trips, for Student Council, for the plays that I was fortunate enough to be a part of, for winning the Student of the Year award in 2016, the list goes on. However, two particular factors stand out as the best parts of DAA for me. One was my teachers, across the years, who encouraged and supported me throughout my endeavors (a special shout out to Mr. Downey, Mrs. Nelson, Mr. Carey, Mrs. Munn, Dr. Ajayi, Mr. Tschumperlin, Ms. Ritchie, and Mr. Spradling). Secondly, my friends who helped me get through it all in the first place. Perhaps this answer feels somewhat generic or expected, but I do firmly believe that you are nothing without your community.
What's next for you?
Now begins the job search. In regards to my writing, I hope to publish a book of poetry one day, but we'll see how that goes. Primarily, it's just finishing up my second semester of college, graduating, and the job search.
Any accolades or accomplishments?
In the spring of this year, I won the 2019 Academy of American Poets College Poetry Prize, which several colleges across the United States take part in. This award is specific to each college.
On September 5th 2019, it was announced that I was the winner of the Aliki Perroti and Seth Young Most Promising Young Poet Award for 2019, which is a nationally recognized award bestowed by the Academy of American Poets.
Under the cover of night, Icarus,
careful not to wake his captors from sleep,
flees from the prison built by his father's
master.

—Jonathan Teklit, winner of this year's Aliki Perroti and Seth Frank Most Promising Young Poet Award https://t.co/aMYvMVKrXZ

— Poets.org (@POETSorg) September 6, 2019