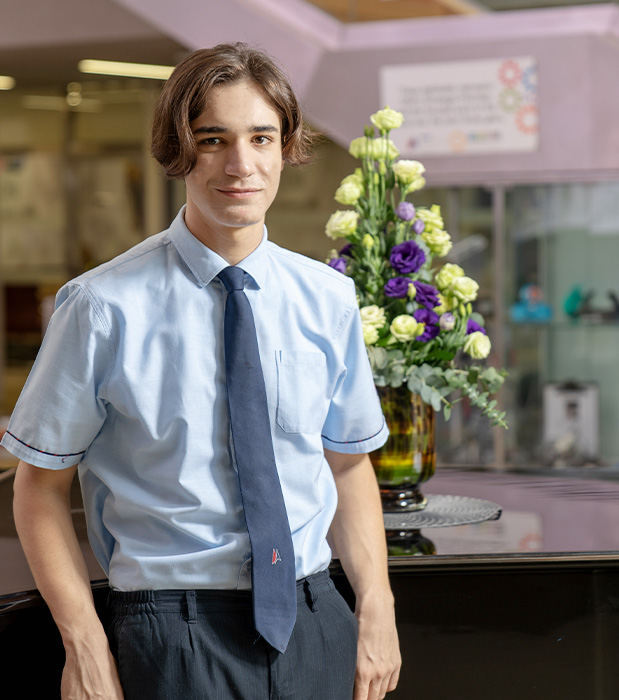 Tan Caner: A Dedicated Young Musician Passionate About Classical Music
Tan Caner
Tan Caner was born in the Turkish city of Istanbul, to a mother who was a choir singer and whose family includes several musicians. Raised in an environment in which he was surrounded by the influence of classical music, he was accepted into the Istanbul State Conservatory at the age of 6. By the time he was 8 years old, Tan had joined the Istanbul University's State Conservatory Piano Department, where he studied for a year, until his family moved to Dubai, in 2010.
Moving to Dubai
A student at the Dubai American Academy for the last 8 years, Tan joined the school in the 3rd grade. His musical journey continued unabated, after his family's relocation to Dubai. Soon after the move, Tan joined the Emirates National Conservatory, managed by Prof. Riad Kudsi. It's where he has been studying the piano ever since, under the tutelage of Ms. Naila Maharramova. Deeply immersed in the style of music he has dedicated himself to, Tan is passionate about what distinguishes it from other genres.
"Classical music, along with certain types of Jazz, is a unique and more delicate genre of music. It stands out from the popular mainstream music that is listened to today. It is the genre that has the richest history. It has survived and progressed over many centuries, and is seen as sophisticated today. I believe it also allows musicians to experience an intense emotional spectrum that nurtures a mature personality"
The journey continues
When Tan was 13, he entered the 11th GCC Peace Music Competition. As winner of the 1st prize at the event, he played as a soloist with the Emirates Youth Symphony Orchestra, and guest musicians from the Premier Music College of Prague Youth Orchestra, and State Music School of Bielsko-Biala in Poland.
Tan is the recipient of a Creative & Performing Arts scholarship, as part of the GEMS program to support and nurture outstanding talent within the student body, and speaks fondly of his musical experiences at the Dubai American Academy. "I am really lucky to have Dr. Sebastian Seidel as my teacher at DAA", Tan shares. "Dr Seidel organized our IB (10th grade) Jazz club ensemble, and has significantly contributed to my growth as a musician".
Plans for the future
Tan is enrolled in the IB diploma program and aims to join a reputable university in Europe, after graduation. "I would love to study Political Science and Social Studies at the London School of Economics and Political Science" Tan says. "Being recognized, as part of the GEMS scholarship program, has encouraged me to continue to pursue excellence in both my academic and musical performance. To me, it was proof that my hard work and dedication will always help me achieve outstanding results".
More Photos and Videos of Tan