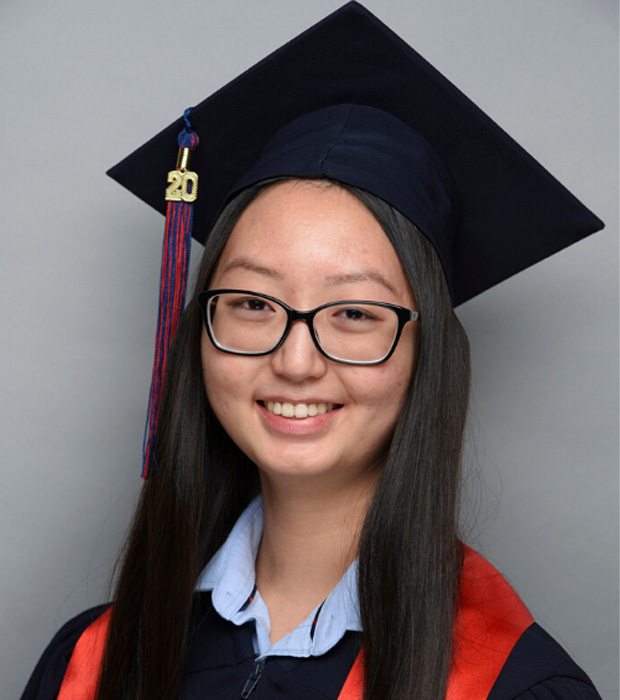 Our 2020 Top IB Scorer
Cheng Choo Chiang
Congratulations to our senior Cheng Choo Chiang who scored an outstanding 44 IB Points out of a possible 45. Cheng Choo, known to us as CC has been at DAA since 2nd grade. CC's love for science and health has carried over into multiple internships over her high school career. This past summer CC interned locally in Dubai at Saudi German Hospital. There she was able to gain hands on exposure to doctors and nurses day to day responsibilities in a clinical setting, interacting with patient care, professional communication, and how doctors diagnose and treat patients through examinations. In 2018, CC interned at Fatimah Hospital in Malaysia. There she was able to shadow a doctor and patient consultations and be mentored under doctors. Additionally, CC interned at JTS Medical Center Dubai, there she observed the day-to-day work of the lab technicians and nurses, the procedural protocol, and machines used for the clinic.
"I'm extremely happy with my results! While I'm very excited to begin the next chapter of my life, I'm definitely going to miss DAA, my second home since second grade!"
Her incredible achievements will see her continue her post-secondary education at Queen's University Belfast to study medicine.
Once a leopard, always a leopard CC! DAA will always be your second home!