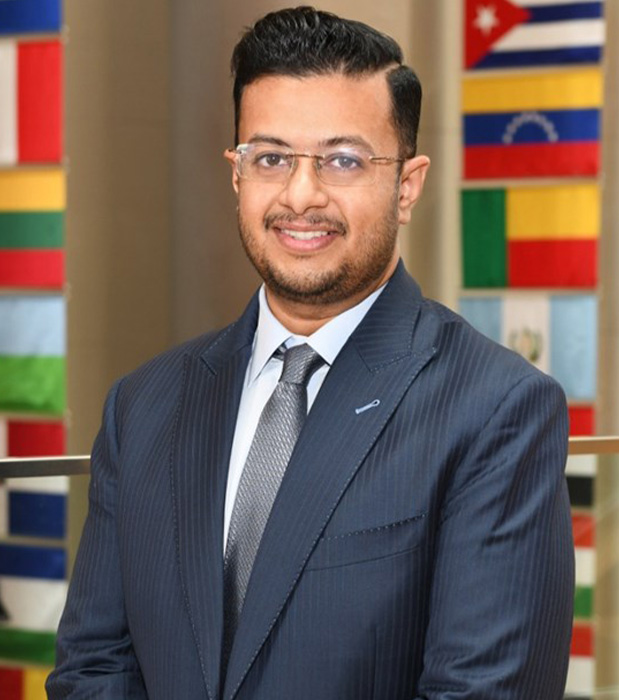 Bringing AI Into the Classroom
Sreejit Chakrabarty
AI is making its way into all sectors, and Sreejit Chakrabarty, Director of Robotics & Artificial Intelligence at GEMS Dubai American Academy tells us how education can benefit.
Introduction to AI is now an elective at Dubai American Academy. Students are learning core concepts of machine learning, data science and blockchain, while developing solutions using Smart Learning, Big Data and AI.
"We at DAA recognize that this is the ideal time to integrate AI and other emerging technologies into our curriculum. We must ensure that the current and next generation of students develop the skills required to tackle the AI implosion that we are witnessing in every field, be it medicine, arts, technology, engineering, food, retail, and banking,"
Ishaan, a student in the AI class, said "I decided to take the AI course because it's a very fascinating and relatively new subject. AI is something that isn't taught in very many schools around the world, and this was the perfect opportunity to learn about and be aware of AI in our world."
Encouraging students to think of new applications of technology will allow for a real change in education. It is essentially that AI, deep learning, humanoid robotics, big data, and blockchain which are exponential concepts, are integrated with the everyday learning of our students in order to equip these modern learners for the world that awaits them. We are doing just that at Dubai American Academy.