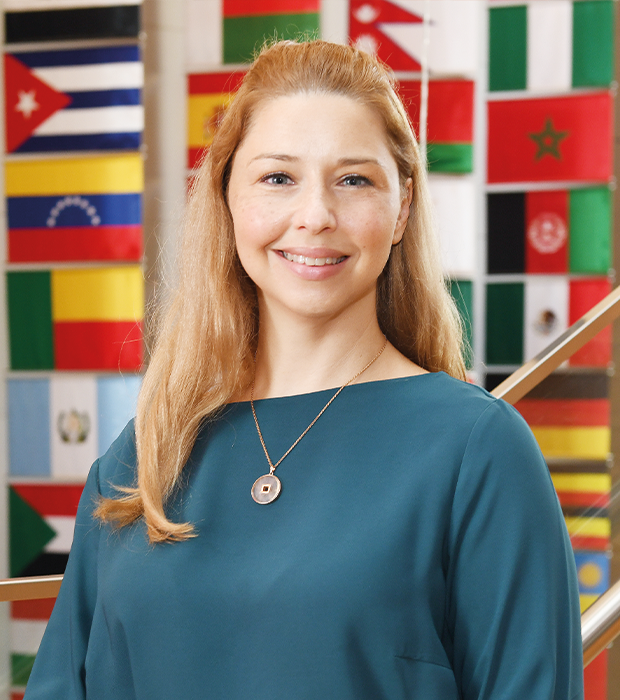 Tammy Jochinke
High School Principal
A career opportunity for her husband brought her to Dubai in 2014, and she joined GEMS Al Khaleej National School as the K-12 Director of Academic Standards and Curriculum. Tammy became a DAA leopard in 2017 as the High School Assistant Principal and moved into her Principalship in 2019.
Tammy has a Bachelor's Degree in Biology, Secondary Education and Masters Degree in GeoScience and Educational Leadership. Her focus is on the development of the curriculum, rigorous and ongoing assessment practices and supporting teachers and leaders in their own personal development as educators. Tammy is a Council of International Schools (CIS) and New England Association of Schools and Colleges (NEASC) trained team member in order to support schools across the globe in their continued reflection and growth.
Tammy's son is in KG2 at DAA this year. Tammy and her family split their time between NY and Australia, her husband's home.