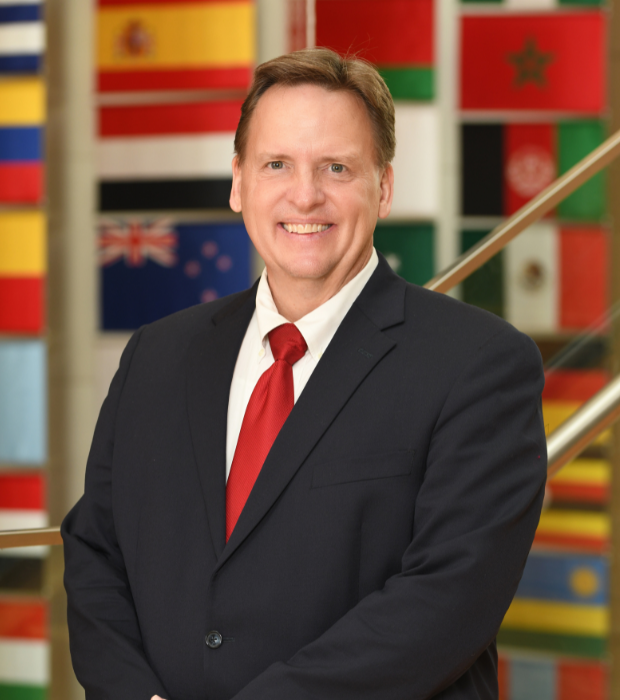 Dr. Ethan Hildreth
Superintendent / CEO
Dr. Ethan Hildreth joined GEMS Dubai American Academy in the summer of 2022. A seasoned and distinguished educator and school leader, he boasts over three decades of diverse experience and firmly believes that the goal of education is daily growth for the purpose of helping our families, communities, and world.
Dr. Hildreth has worked with schools in the United States, Netherlands, Russia, India, China and the UAE. He was the superintendent of one of the largest school districts in the US, looking after over 40,000 students across 50 schools, and has experience as principal at all levels including elementary, middle and high school, as well as serving as a college instructor and high school Advanced Placement teacher.
Dr. Hildreth is the recipient of numerous awards and commendations, including Georgia Senate and House Resolutions for excellence in educational leadership, NAACP Educational Leadership Award, GSSA President's Award, STAR Teacher, and Atlanta Top Educational Leaders. He was also the recipient of the Japan Fulbright Memorial Fund Teacher Program.
A graduate of United States Air Force Academy (BS), University of Tennessee (MA), and Georgia State University (PhD), Dr. Hildreth has authored various articles on education as well as the book Inspiring Creators: Conversations with Visionary School Leaders.
Dr. Hildreth is father to five adult children who are scholars, creators, and entrepreneurs, each making their own unique mark on the world.