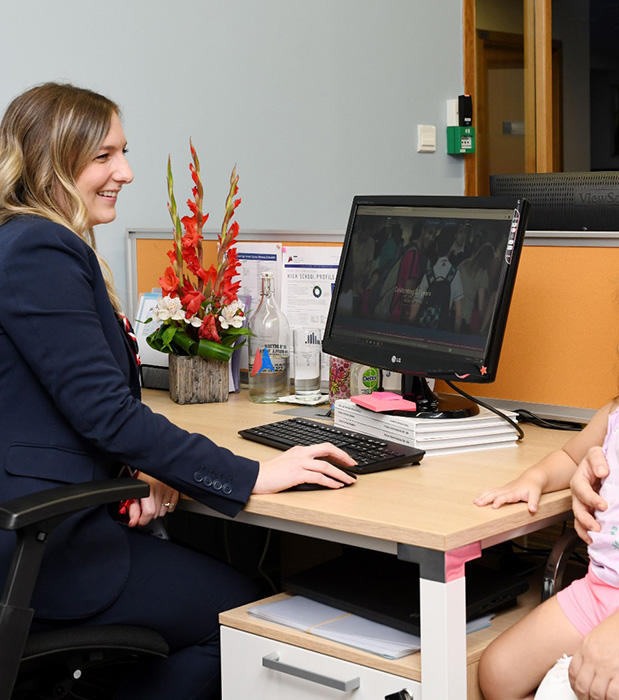 Admissions Overview
Admissions Overview
We are now accepting applications for the 2024/2025 school year.
GEMS Dubai American Academy offers an enriched American curriculum with an international perspective for students from KG1 through Grade 12. Graduates earn an accredited American diploma, and have the option of earning the IB Diploma or certificate. The curriculum is based on IB and American standards.
Applications to GEMS Dubai American Academy can be made via the Apply Now link which can be accessed on our website. After an enquiry is submitted, an acknowledgement will be sent containing the next steps of the registration process.
Our DAA Admission Team will be happy to assist you through the admission process, enrollment and classroom scheduling. Feel free to contact us 7am-3.30pm Monday-Thursday and 7am-12.30pm Friday. Parents can schedule a tour 8.30am, Monday to Thursday.
You may contact the Admissions Office directly:
Main DAA Phone : +971 04 704 9777
Email: [email protected]
Director of Admissions
Ms. Gabrielle Keane
Email: [email protected]
Tel: +971 04 704 9706
Registrars
Ms. Ana Kostic
Email : [email protected]
Tel: +971 04 704 9708
Ms. Tanya Schroeder
Email: [email protected]
Tel: +971 04 704 9707
For more information about assessment or requirements for entry, please call +971 (4) 704 9777.