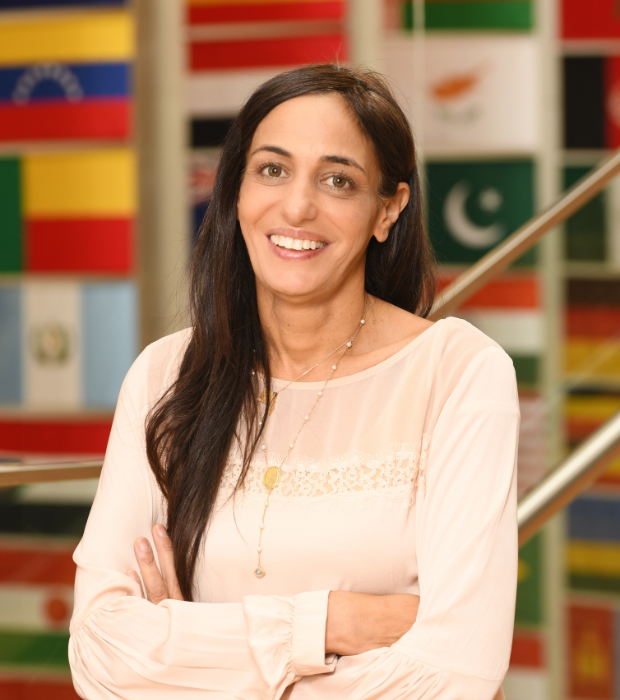 Reema Hadid
Director of WISE (Wellness, Inclusion, Safeguarding, Emotional-wellbeing)
Reema is entering her 17th year living in Dubai, 26th year in the psycho-educational field and 7th year at GEMS Dubai American Academy.
Born and raised in Washington DC, with Palestinian origins, she graduated from George Washington University and holds Masters Degrees in Psycho-Education and Human Development with a specialization in clinical and educational services for Children with Emotional and Behavioral Disabilities.
Reema has extensive experience working in the USA and the Middle East dealing with children from ages between 2 to 18 years. Reema's experience includes working with at-risk youth development and success programs, therapy and teaching children who have suffered from Psychological and Academic Disorders, Family Protection Unit and Safeguarding, as well as working in Human Development and Training with Non-Government Organizations and the Corporate world.
Reema is joined at DAA with her 4 children Salma, Aya, Taher and Zakaria. Reema's education, passion and work experience gives her the ability to identify the requirements of students to help develop themselves and achieve goals to their optimum level of performance.