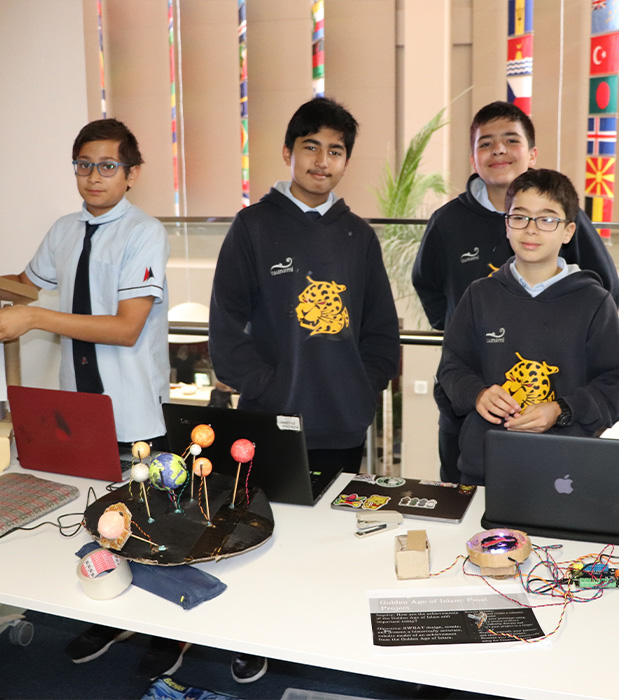 Young Innovator Exhibition
In their transformation and discovery classes, middle school students use solution fluency to inquire into global issues and some possible solutions.
The Young Innovators' Exhibition takes place every year to showcase their projects using a combination of technologies, curiosities, problem solving, global issues and more.
A culmination of two months of hard work, students proudly showcase and celebrate their work, their thoughtful process, and their innovative prototypes to our community of parents, teachers, and fellow students.
There were great ideas ranging from flood alerting devices, drones delivering food to the needy, filters to clean non potable water, to issues felt closer to a Middle school student's heart such as stress management, happiness, and performing acts of kindness.
2018
Young Innovators Exhibition
More Photos from the Young Innovator Exhibition