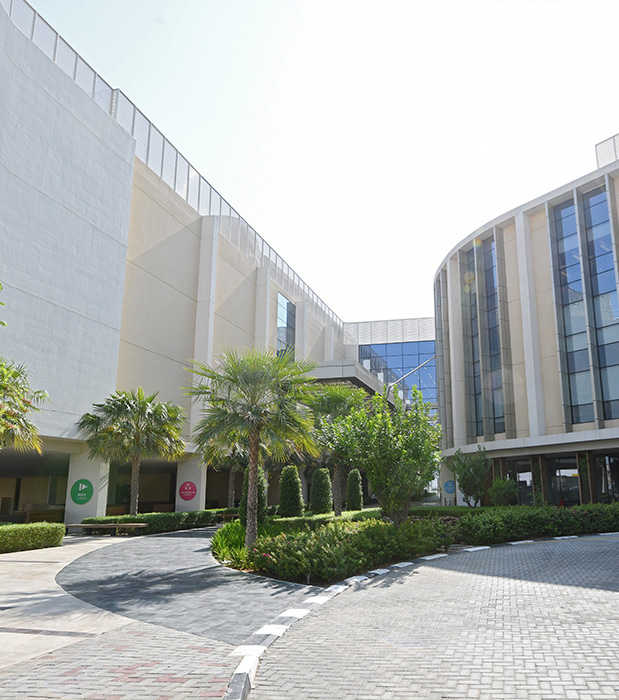 Campus Contacts & Traffic Guidance
Directory Information and Pedestrian traffic flow guidance for our community
CAMPUS CONTACTS
| | |
| --- | --- |
| Main Line | 04 704 9777 |
| Admissions | 04 704 9706 |
| Accounts | 04 704 9744 |
| Parent Relations | 04 704 9730 |
| Government Relations | 04 704 9738 |
| Health Office | 04 704 9761 |
| Slices Catering | 55 852 7716 |
| STS Bus Transport | 04 704 9755 |
| | |
| Early Years Reception | 04 704 9705 |
| Elementary Reception | 04 704 9724 |
| Middle School Reception | 04 704 9722 |
| Middle School Attendance | 04 704 9728 |
| High School Reception | 04 704 9723 |
| High School Attendance | 04 704 9747 |
| Athletics, Activities & Aquatics | 04 704 9842 |
TRAFFIC GUIDANCE
MORNING DROP-OFF
Students can enter the campus from 7:15 a.m. through the gates shown. All students can enter through our Pedestrian gate.
Grades 6-12 are encouraged to enter through Gate 3. There is NO entry for students from Gate 1 and is only for visitors without lanyards to sign in.
Waiting Areas from 7:15 - 7:25am
KG – Grade 5 students arriving between 7:15 and 7:25 a.m. should proceed to the locations identified on the map.
MS students may proceed to the 2nd floor via the exterior stairwell. On arrival, they will be directed to supervised areas.
HS students may proceed to the 3rd floor.
Classrooms open at 7:25 a.m.
Click here to view the map
PARKING
Municipal metered parking is available outside the campus gates. Gate 2 allows vehicles to drive through to drop-off and pick-up students. No parking is allowed in the Gate 2 laneway.