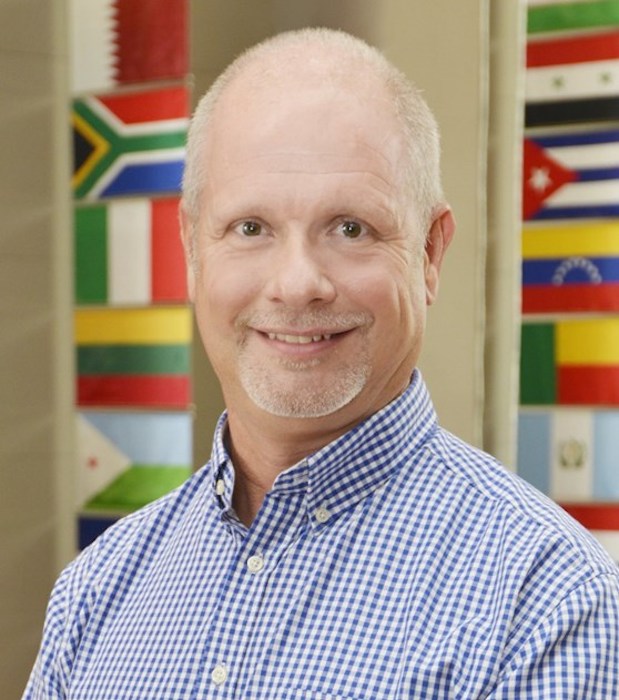 Scott Hibbard
Athletics Director
Scott is extremely excited to start his second year at DAA as the Athletics and Activities Director, and looks forward to making a great program even better.
Scott is passionate about sports and activities and how to involve students. He firmly believes in providing opportunities for students to participate in the program.
Scott will be starting his 26th year in international school education, which has spanned 6 schools and 5 countries. He started his teaching career in 1993 at the Frankfurt International School as a substitute teacher and sports coach. In 1996 he took his first full time position at the International School of Frankfurt-Rhein Main where he started and developed the Physical Education and Athletics programs. Scott is credited for helping create the German International Schools Sports Tournament League (GISST), which is a 10 school sports league for German International Schools. In 2004 Scott moved to Bogota, Colombia and to the Colegio Anglo Colombiano where he was the Head of Sport and Physical Education. There he led the program in an extensive re-build of the PE curriculum and Athletics Department. These foundations he helped build at both schools are even felt today. In 2008, Scott moved back to Europe and was the Athletics and Activities Director at the American International School of Bucharest.
At AISB Scott led the department as it expanded to include new activities and sports teams, as well as, introducing new policies and procedures for students, coaches and parents. In 2016 Scott took on a new challenge by moving to Africa and to Tanzania. Here he worked at the International School of Moshi as the Head of Sport, Physical Education and Life Skills. Here he worked on improving the athletic facilities, and setting firm expectations for participating students.
Scott holds a Bachelors of Science in Education from Slippery Rock University in Pennsylvania and a Masters of Science in Athletics Administration from Grace College and Seminary in Indiana as well as a Certificate of Athletics Administration from the NIAAA.