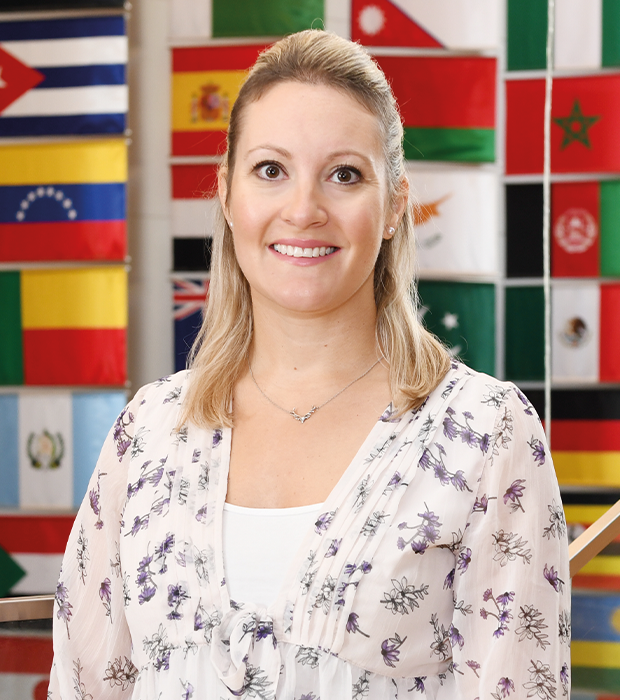 Maggie Moffat Baxter
Assistant Middle School Principal
Maggie has been in international education since 2009, living and working in four countries and in the UAE since 2014. Previous to her role as Middle School Assistant Principal, Maggie worked as a school improvement partner across the UAE helping to improve and open schools with an emphasis on curriculum coordination, system management and people development. Before that Maggie worked at DAA as head of Social Studies, and in Ukraine, England and India teaching history, English and math, and as a curriculum coordinator.
Maggie holds a Masters Degree with Honors in Leadership, a Bachelor in Curriculum and Instruction and a Bachelors in Middle Eastern History.
Hailing from Vancouver, Canada, Maggie's professional interests flow into her personal - she is an avid traveler and cook. Having been to 54 countries, she is passionate about social history, experiencing locations through the eyes of the locals, especially when it involves cuisine. Maggie has truly made Dubai her home with her husband Oliver, a brand evangelist, their son Oskar and daughter Eva.