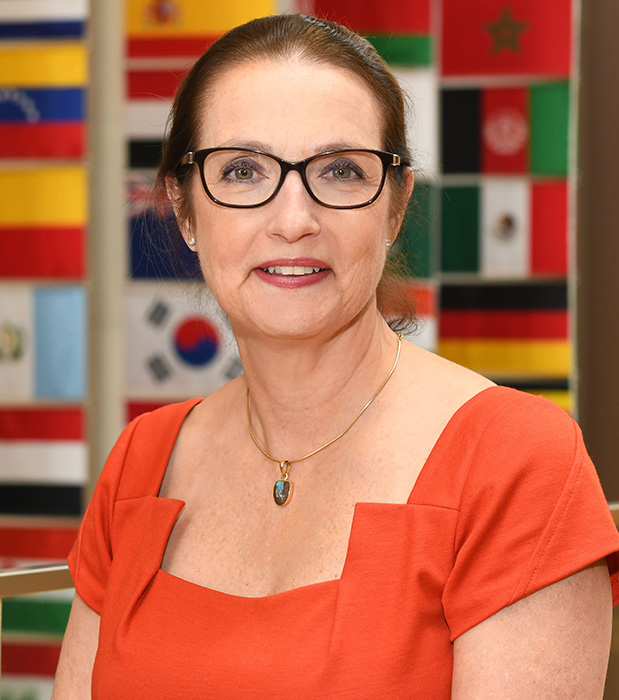 Lisa Hewitt
Middle School Principal
Lisa joined GEMS Dubai American Academy as Middle School Principal in February 2019, previously

serving as Principal/CEO of the Sheikh Zayed Private Academy for Girls in Abu Dhabi.
Before joining GEMS, Lisa worked in a variety of school leadership roles including Coordinator of Gifted and Talented Education (K-12), Head of Middle School Humanities, Head of Grade and Principal of Middle School.
Lisa's enthusiasm for international education was partly motivated by an early career in the travel industry. During her 28 year career, she has worked in schools in Australia, Hong Kong, Singapore and the UAE. Roles in American, IB and Australian schools and teaching in Elementary, Middle and High School classrooms, has afforded her a sound understanding of students' developmental needs and knowledge of K-12 curricula.
After taking a sabbatical to complete studies in Coaching Psychology, Lisa is excited to be part of the DAA team. Other post-graduate qualifications include a Master of Education degree specializing in Gifted and Talented Education; a Master of Business degree with a focus on educational leadership and human resource management and development; and a Certificate of International School Leadership.
As the parent of two young adults who grew up internationally, Lisa understands firsthand the need for school and home to work collaboratively to ensure that young people are provided with a learning program which both challenges and supports; one which empowers individuals to flourish in our modern world.