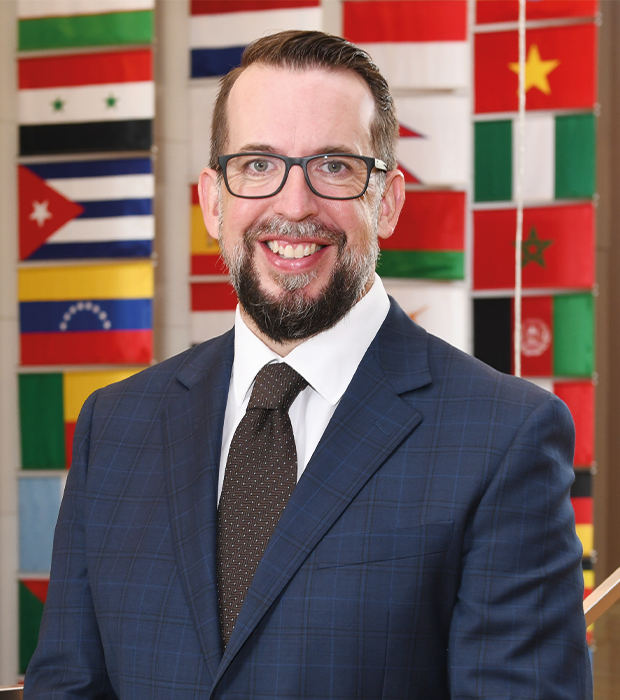 Joshua Doubleday
Assistant High School Principal
Josh joined GEMS Dubai American Academy in 2017. Josh began his teaching career as an Art teacher and quickly became involved in pastoral care.
Born in Ontario, Canada, Josh and his wife began teaching overseas 19 years ago in Abu Dhabi. Since then, they have had the pleasure of working in international schools in China, Thailand and have now settled in Dubai.
Josh has an Honors Bachelor's Degree in Fine Arts from York University in Canada, a Bachelor's Degree in Education with a Specialization in Fine Arts, and a Masters Degree in Educational Leadership. In addition to this, Josh is also an Accreditation Evaluator for the Council of International Schools.
After teaching as an Art and PE teacher, Josh has been a Dean of Students, Vice Principal as well as a Principal and is now the Assistant Principal in the High School here at GEMS Dubai American Academy. Josh is joined by his wife, JoAnn, is the Grade 9 counselor, and their two daughters, Ella and Aydia, who both attend DAA.
Josh is a practicing interdisciplinary artist and he and his family love to spend their holidays back home in Ontario, Canada where they enjoy the outdoors and spending time with family and friends.