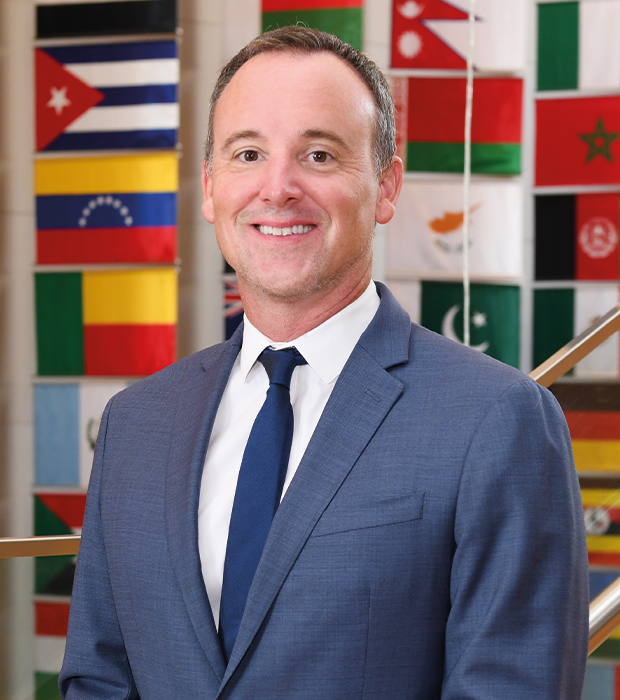 Craig Cantlie
Elementary Executive Principal K-5
Craig is the Executive Principal of the Elementary School at GEMS Dubai American Academy.
Prior to joining Dubai American Academy Craig spent four years as the Principal of Caulfeild iDEC (inquiry-based digitally enhanced community), a highly regarded K-7 Elementary School in the highest performing school district in Canada. In his time as Principal, the school team was nominated for the Cmolik Prize for the Enhancement of Public Education for the team's work developing a Program of Inquiry based on the Future Fluencies, completely redesigning learning spaces across the school to reflect approaches to modern learning and fostered a strong sense of community values amongst all stakeholders.
As a teacher, Craig has experience in a number of educational systems as he taught in British Columbia, England and Tokyo, Japan where he worked within the Primary Years Program. Craig holds a Bachelor of Arts degree in Political Science and Sociology from the University of Calgary, a Bachelor of Education degree in Elementary Education from the University of British Columbia and a Masters in Educational Leadership from the University of Victoria.
Throughout his eighteen years as an educator, Craig has strongly valued inquiry-based learning, collaboration, innovation, pursuit of each child's personal excellence and the capacity building of educators. Craig believes in inspiring those around him and spent five years as the licensee and curator of TEDxWestVancouverED, an event designed to challenge and inspire our ideas and practices as educators.