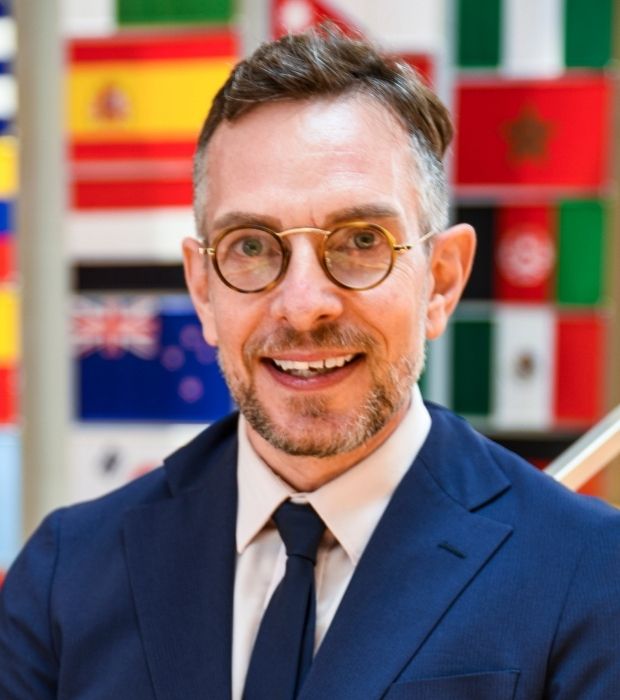 Christopher Frost
Head of Teaching, Learning and Innovation
Christopher joined GEMS Dubai American Academy in August 2021 as the Head of Teaching, Learning & Innovation and is excited to join the DAA family.
Christopher arrived in Dubai in 2021 after serving as the Deputy Head of School at Tokyo International School. He has 26 years of experience gained in the UK and at progressive international schools across the world. Christopher previously worked as a teacher, a principal, an instructional coach, a curriculum coordinator and a teacher trainer.
Christopher is also an experienced International Baccalaureate Organization (IB) workshop leader, visiting team leader, consultant and online workshop facilitator. He is also a Council of International Schools (CIS) and New England Association of Schools and Colleges (NEASC) accreditation team member. Christopher is a secondary education speaker and consultant in the areas of inquiry-based learning, learner agency and teaching for understanding.
Christopher has a Master's Degree in International Education, a principal certification, and a PGCE in Education Leadership and Management.