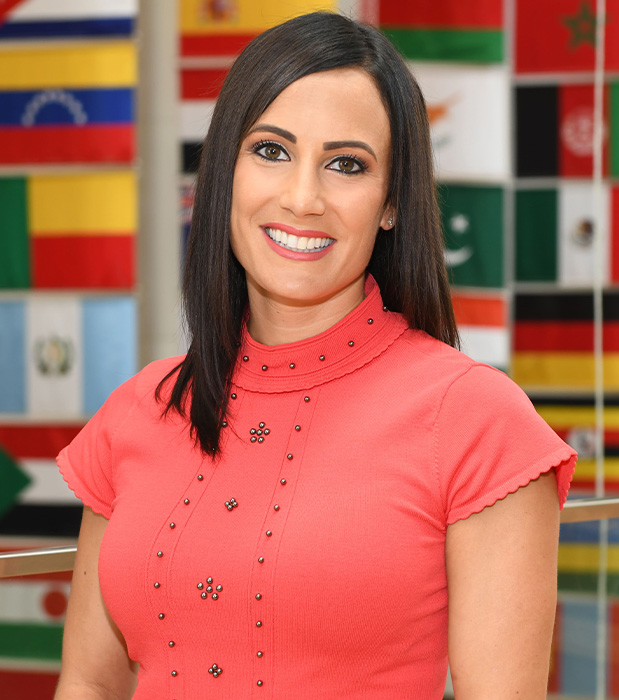 Aimee Fleming
Assistant Middle School Principal
Aimee has been a dedicated and enthusiastic member of the DAA community for the past 10 years.
During her time at DAA Aimee has successfully carried out multiple roles including; a High School Teacher, Head of Department, K-12 Director of Curriculum and most recently the Middle School Assistant Principal.
Aimee's passion to work in education began in New Zealand where she graduated with a Bachelor of Education and Graduate Diploma in Teaching and Learning. It was during her time as Head of Department that she development a passion for educational leadership, launching the IB Sports, Exercise and Health Science program and graduating with a Master of Science in educational leadership and administration. Aimee's 13 years' experience in American, IB, British, and New Zealand curriculum schools, coupled with teaching and leading in multiple roles across K-12 classrooms, has enriched her knowledge and understanding of what outstanding teaching and learning should look like.
Aimee endeavors to lead with passion and good moral purpose, ensuring the teaching and learning occurring in the classroom fills students with a sense of wonder, curiosity and enthusiasm. She believes and values student-centered learning experiences that are concept based, inquiry driven, future focused, and connected to the real world. These learning experiences motivate and deepen student learning, leading to the development of resourceful, respectful and responsible global citizens who take pride in the world they live.
Aimee is married with two high-energy children aged 3 and 5. Together Aimee's family loves traveling to new countries, eating amazing food, playing any kind of sport, and experiencing an adventure together.